February 23, 2023 7:00 pm - 9:30 pm
Runaways Lounge
Join Train Wreck Comedy in support of a great cause as they help raise funds for HER International on Thursday, February 23 at Runaways Lounge.
HER Internation strives to empower 'her' through education. Their Mandate is To provide for the advancement of education and educational opportunities for people living in poverty in Canada and abroad, by increasing relevant knowledge, abilities and life skills of individuals and family members, with a focus on helping girls and women when doing so.
To learn more and HER International, CLICK HERE.
The festivities will kick off at 7 PM with a silent auction and sales of scarves and other merchandise all in support of HER International. There will also be plenty of time to grab a bite to eat and a few cocktails before the comedy show begins at 8:00 PM.
Train Wreck Comedy is thrilled to present four talented and hilarious local comedians for this special event, including the conductor of Train Wreck Comedy, Rob Balsdon, as the master of ceremonies. Rob has been running Train Wreck Comedy for over twelve years in the Okanagan area and his career highlights include sharing the stage with his idol and SNL alum, Norm MacDonald along with a mini tour this past fall with comedy legend, John Wing. Joining Rob on stage will be:
Joey Commisso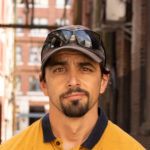 With a unique perspective and off-beat style, Joey Commisso is a great comedy experience for people from all walks of life. Covering a wide range of topics, Joey has performed comedy all over Canada, and the U.S.A and has been part of the Comedy scene in Europe performing in Paris. He's been nominated for a Vancouver comedy award and performed at the JFL Vancouver festival and Standup NBC.
Matt Baker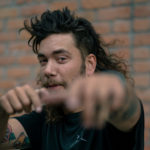 You're goofy guide to laughter, Matt Baker is a BC based comedian who has performed coast to coast in bars and theatre's alike. His comedic style is light hearted, observant and seriously silly. Matt has been on JFL Northwest, Yuk Yuks, and can be heard on CBC's LOL radio. Matt's writing and delivery will have you laughing and giggling throughout the evening, he is an act that is a must watch!
Jamie Charest
Jamie Charest has performed at every major comedy club in Western Canada. His self observational stand up comedy has been featured on CBC Radio. He has shared the stage with Tom Green, Tom Segura and Steve O from Jackass.
---
Buy Your Tickets Now
Thursday, February 23, 2023
Runaways Lounge
Assigned Seating – $40 (Includes all taxes and fees)