Forget bake sales and car washes — laughter is the currency that never goes out of style! 
Because Bottle Drives Suck!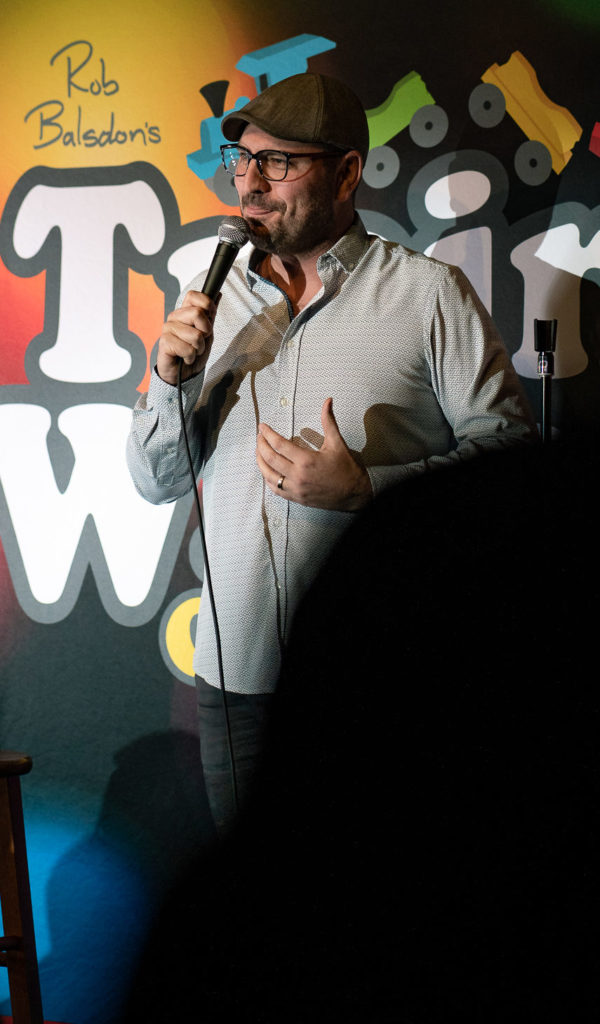 You won't believe it, but it would take more than 15 bottle drives and a staggering 24,341 empties just to match the mind-blowing amount of money a Train Wreck Comedy Fundraiser Express can raise in a single night…we assume, but close enough! Talk about comedy gold turning into fundraising gold—it's like unlocking the secret to financial success through laughter, minus the hangover of collecting thousands of empty bottles.
Train Wreck Comedy is the perfect choice for your next fundraiser, offering a memorable and entertaining experience that will leave your guests in stitches. With a roster of top-notch comedians, our shows are tailored to your event, making them perfect for any audience. Additionally, we take care of all the promotional materials, show setup, and online ticketing, allowing you to focus on what's most important – raising funds for your cause.
Our experienced team will work closely with you to ensure a successful event, and our commitment to professionalism ensures a hassle-free and enjoyable experience for everyone involved. Book Train Wreck Comedy for your next fundraiser or charity event and get ready for an unforgettable night of laughter and good vibes!
The Fundraiser Express is perfect for:
Nonprofit organizations
Schools and colleges/universities
Sports teams and clubs
Political campaigns 
Community organizations
Arts and cultural organizations
Youth groups and organizations
Animal shelters and rescue organizations